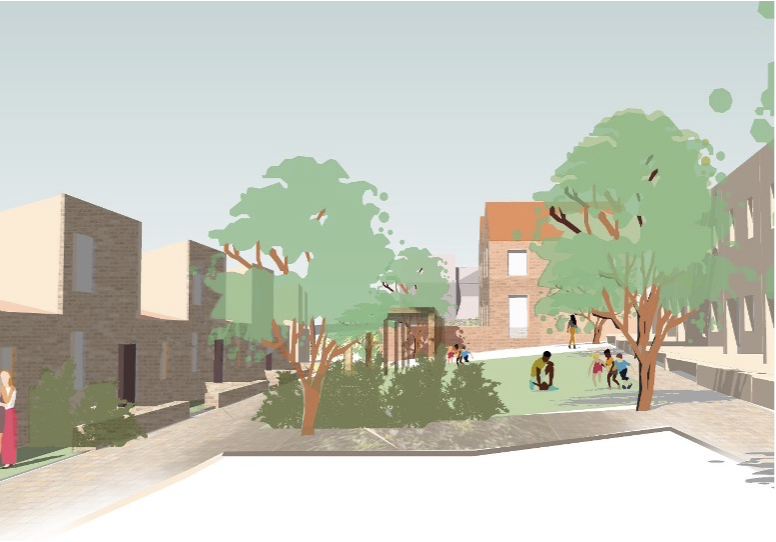 At TOWN we have assembled a Building Group of four households and are looking for others interested in working closely together, and with our professional team, to help shape the vision and design proposals for Millers' Field.
Adopting the Building Group approach (a form of group custom build housing that originated in Germany – Baugruppe) means we can take a land-first approach where there is no local cohousing group in existence and support potential home-buyers to collaborating with each other and with the professional team to shape the development. While not setting out to be a cohousing scheme from the outset, the process supports a collaborative design process, resident management and community building and may result in many of the feature common in cohousing if that is the direction of travel within the Building Group.
This will be the UK's first genuine Dutch-style Building Group and is a natural evolution of the process that is familiar to TOWN and Mole Architects from Marmalade Lane and other cohousing projects.
To find out more about the Oundle Building Group, please contactfrances@wearetown.co.uk. If you are interested in being contacted if there are similar opportunities elsewhere we are now keeping a mailing list for Cambridge and Cambridgeshire (building group and/or cohousing) and Hemel Hempstead (for a cohousing scheme).