Jobs at UKCN
Chief Executive of UK Cohousing Network
Would you like to lead an inspiring network that is supporting a growing movement of people choosing to create and manage their own communities? Would you enjoy working autonomously and with partner organisations to develop an emerging business?
We are looking for a dynamic and entrepreneurial individual able to lead and shape the movement, who will enjoy getting stuck into a wide variety of tasks,working collaboratively to see more successful cohousing communities in the UK. You will be employed as the Chief Executive of UK Cohousing Network but with delegated duties from the UK Cohousing Trust, a recently formed charity with complementary educational and research objectives.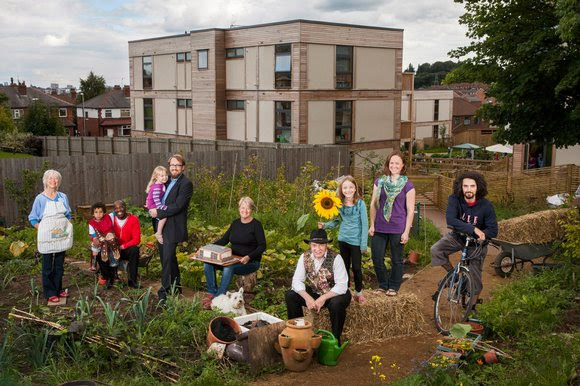 About the role
Working closely with our small and ambitious team, and with the other national partners, this role will work at a senior level to support the development of the Network, of cohousing and the wider community-led housing sector across the UK.
The CEO will have primary duties to the Network and Board of Directors, but will also be commissioned by the Trustees of the UK Cohousing Trust to develop, secure and manage research opportunities.
Purpose of the post
Creating and realising a shared vision for the creation of more cohousing communities;
Working closely with the boards to create a strategy to fulfil the vision and mission of both organisations and being accountable ensuring the team and contractors deliver on these objectives;
Responsible for overseeing the day-to-day running of the Network and its activities, particularly membership;
Delegated, complementary duties from the UK Cohousing Trust
About you
We are looking for an energetic and collaborative leader to see the UK Cohousing Network thrive. This is an exciting opportunity to support the growth of the network and of cohousing in the UK. Whatever your motivations, we would like to hear from you — particularly if you enjoy immersing yourself in a new and emerging sector, like to drive change by working hands-on, and enjoy working collaboratively to spot and grab opportunities.
Terms and Conditions
Fixed term contract of 15 months (with the possibility of extension subject to funding)
£48,000 to £50,000 FTE
30 hours over 4 days/week (with the possibility of extension subject to funding)
Location: hosted by National CLT Network at CAN Mezzanine, Great Dover Street, Southwark
Extensive travel throughout the UK required, generous travel budget included.
Probation period 6 months
Notice – one month, after probation, two months
Requests for flexible working will be considered favourably
To Apply
If you would like to apply for this role please download the job pack which includes full instructions on how to apply and includes our application form.
Job pack CEO UK Cohousing Network 2019
Please send your application form, cv and equal opportunities form, to our HR Manager Rachel Chance at office@cohousing.org.uk.
Deadline: 5pm on Wednesday 4th September 2019